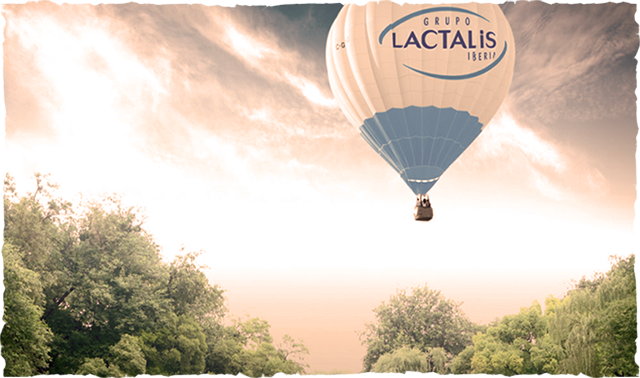 Lactalis Forlasa, S.L.U.
Privacy policy
1. IDENTIFICACIÓN

- Proprietor: LACTALIS FORLASA, S.L.
- Company address: Avda. De los Reyes Católicos, 135 - 02600 Albacete
- Company Tax Code (CIF): B-02005296
- Public Registry: Registro Mercantil de la Provincia de Albacete, Tomo 315, Folio 210, Hoja AB-1589, Inscripción 1ª
- Telephone and Fax: 915079697 - 915075646
- Email: atencion.consumidor@lactalisiberia.es


2. INFORMATION AND CONSENT

In accordance with the Fundamental Law 15/1999, on Personal Data Protection (LOPD), you have been informed and you expressly, freely and unequivocally consent to your personal data being processed with such purpose as dealing with any requests made via the website and for sending commercial communication and the newsletter about the products offered by the companies that form part of the Grupo Lactalis Iberia, as well as for carrying out surveys, statistics and analyzing market trends. At any moment, users will be able to cancel their registration and revoke their consent.

People under 18 are not allowed to register. In the event a registration reveals that the user is a minor, LACTALIS FORLASA, S.L. reserves the right to cancel the registration. However, LACTALIS FORLASA, S.L, shall not be held responsible for any effects or consequences caused by the registration of a minor. At any moment, the parents/legal tutor of a minor who has completed any one of the data collection forms will be able to revise, cancel or oppose to the processing of the personal data by sending written notification to the following email address atencion.consumidor@lactalisiberia.es or the company address of Avda. De los Reyes Católicos, 135 - 02600 Albacete.

The data will be included in a file owned by LACTALIS FORLASA, S.L., which has duly been registered in the Spanish Data Protection Agency.

LACTALIS FORLASA, S.L, has established the technical, organisational and legal measures stipulated by the Royal Decree 17/2007 (RLOPD – Regulatory Decree of the LOPD) to protect the data.

LACTALIS FORLASA, S.L, will be able to disclose the data to the other bodies that form part of the Group of companies, with the purpose of advertising and seeking new customers for their products, services and promotions, unless the user states otherwise.


3. COMMERCIAL AND PROMOTIONAL COMMUNICATIONS

As stated above, one of the purposes for which we will process your personal data is to send you electronic communications containing relevant and updated information about our company, which includes all the divisions of all our marketed products and those produced by other members of the sector.

Whenever we send a communication of this nature, it will only be sent to the users who have previously authorised its reception. In the event you do not wish to receive commercial or promotional communications, you can cancel the service here or send an email to atencion.consumidor@lactalisiberia.es.


4. EXERCISE OF RIGHTS

If desired, any user may exercise their rights of Access, Rectification, Cancellation and Opposition, notifying their request in writing and sending it to any one of the following addresses, enclosing or attaching a copy of their ID Card (DNI) or the official document that proves their identity

• Postal address: Avda. De los Reyes Católicos, 135 - 02600 Albacete.
• Email: lopd@lactalisiberia.es.