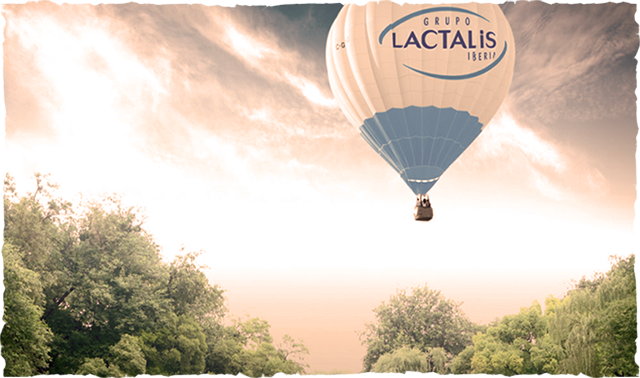 Ambition Engagement Simplicity
Lactalis Group
LACTALIS GROUP IS THE 1ST WORLD DAIRY PRODUCTS PRODUCER
Today, Lactalis Group is present in 88 countries, with 250 plants in 50 countries.
OUR COLLABORATORS IN THE WORLD

North
America
5.000
collaborators

South
America
14.200
collaborators

Africa
10.400
collaborators

Europe
37.600
collaborators

Asia
10.300
collaborators
Oceania
2.500
collaborators
Lactalis Iberia
Nº1
WORLD TOP
CHEESEMAKER

Nº1
IN THE LIQUID
MILK MARKET

Nº3
IN THE YOGHURT
AND CHILLED
DIARY MARKET

BREAKDOWN OF TURN OVER
BY CATEGORY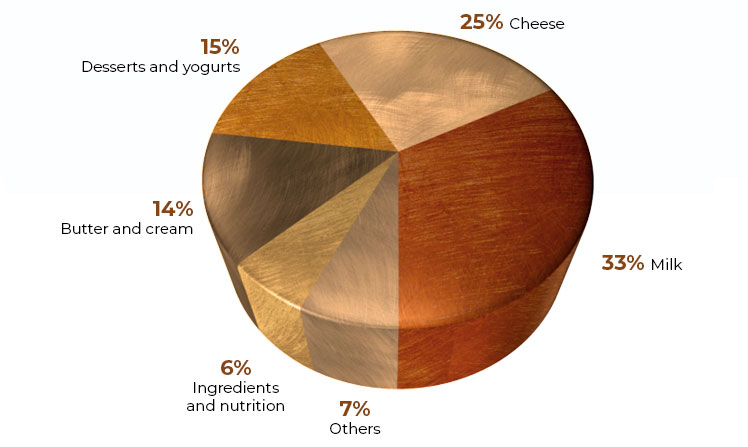 Our Cheese Plants
LACTALIS
ZAMORA
LACTALIS
VILLARROBLEDO
LACTALIS
PEÑAFIEL

Founded in:
1980
Certifications:
Main brands:
El Ventero, Galbani and Président
This plant produces three ranges of fresh cheese : Burgos, Traditional and cheese for salad. El Ventero Fresco Burgos cheese has been rewarded with the 'Artesano' Seal from the National Association for Promotion and Development of Craft Cheese (Arques) as a guarantee of its production process following traditional methods.

Our cheese plants in Spain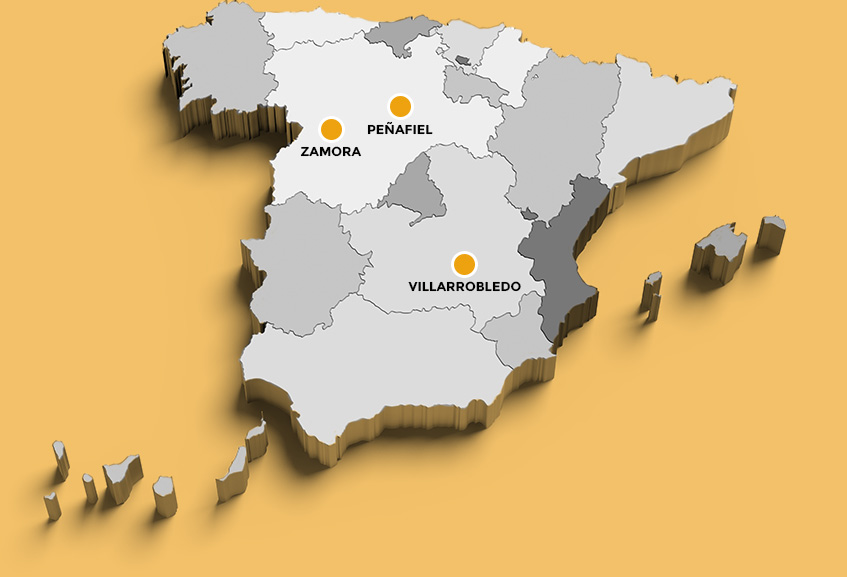 The Manchego Cheese
We produce in Villarrobledo PDO Manchego cheese, a sheep's milk cheese with Protected Designation of Origin (PDO), considered a star product among the food industry of the Castilla La Mancha region.
Its name is due to its elaboration in the natural region of La Mancha, from milk of genuine manchega sheep bred in farms registered in the Regulatory Council of the Designation of Origin.

The Regulatory Council certifies the origin of the milk used in the production process and guarantees the quality of the product through a serial number on the back label and a casein tab placed on the cheese. The Manchego Cheese maturation is minimum 60 days.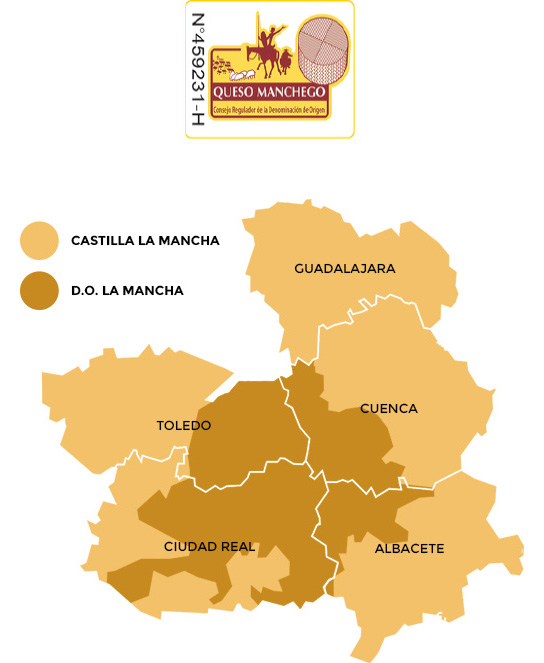 CLASSIFICATION OF MANCHEGO CHEESSE
RIPENING (DAYS)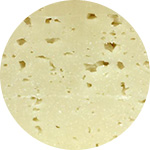 SEMI-CURED
AGED OVER 60 DAYS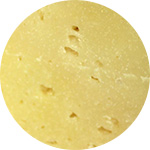 CURED
AGED OVER 105 DAYS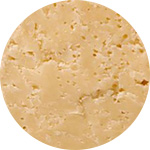 MATURE
AGED OVER 180 DAYS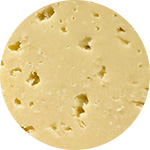 EXTRA MATURE
AGED OVER 270 DAYS